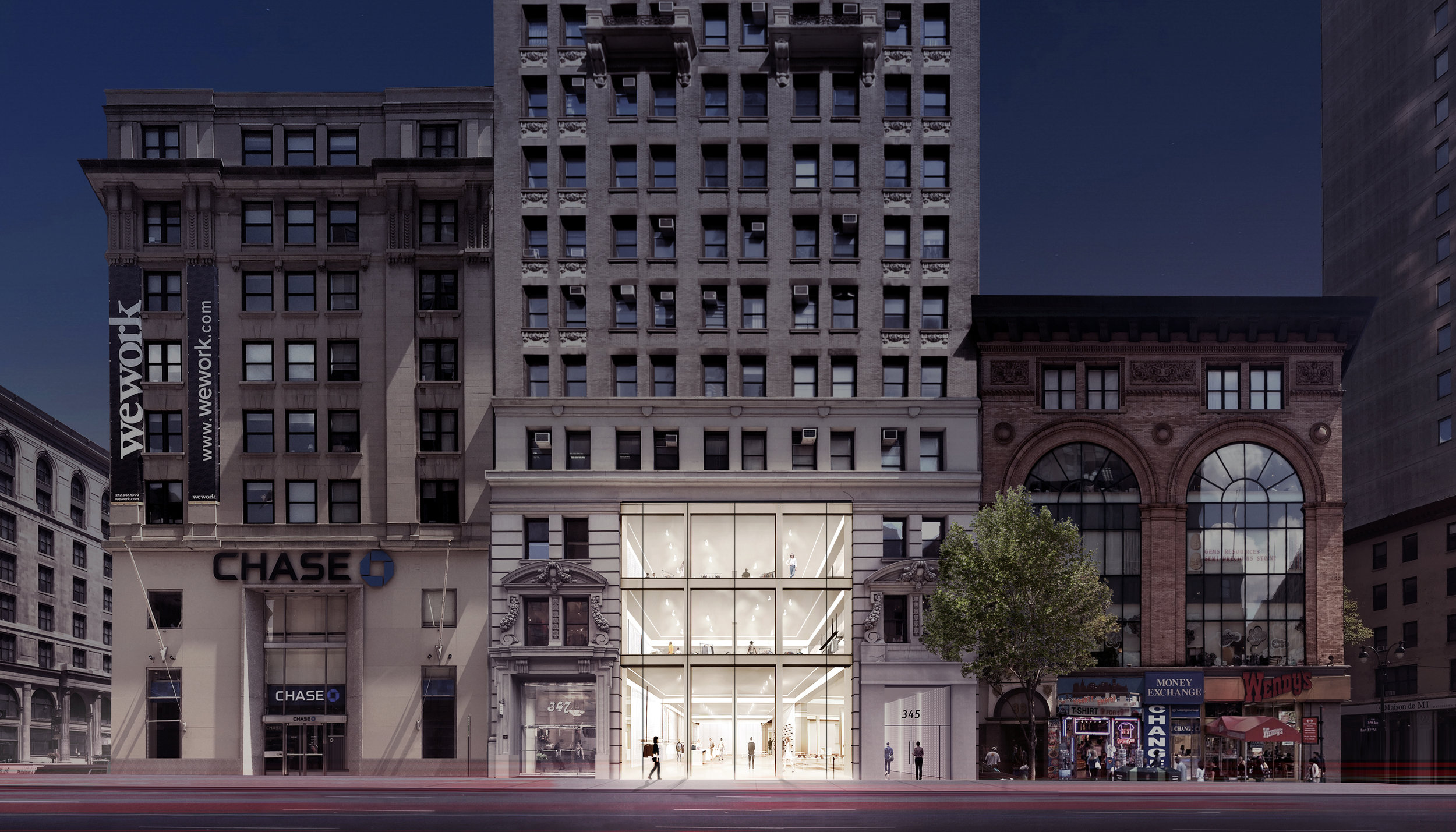 345 Fifth
MARKETING & VISUALIZING FLAGSHIP RETAIL ON 5TH
We were tasked with the challenge of representing and visualizing a 22,000 square foot flagship retail space in the heart of 5th Avenue in New York City across from the Empire State Building for super superstar retail broker Faith Hope Consolo to use to lease the space. The real challenge was that the space didn't yet exist and a construction barrier wall covered the 60' wide facade
CREATING VALUE
We created a 3d model of an interior store design that could display the potential size and quality of the large flagship retail opportunity from street level on 5th Avenue, particularly from standing in front of the Empire State Building across the street. We produced design studies and variations for the final space design. The final rendering was printed on a 60' x 20' canvas and installed on site.
ADDITIONAL MATERIALS
We also produced a graphic map to show the prime retail location with respect to the 34th street corridor and emerging retail promenade of 5th Avenue, the most walked street in Manhattan. In addition to the billboard and map we created two interior renderings to show the massive scale of 345 as well as multiple elevation renderings that present the future flagship store at night and during the day, looking from the entrance to the Empire State Building.
Details
Client: Empire Management
Architect: Plan A Architecture
Douglas Elliman Real Estate
The Faith Hope Consolo Team
SERVICES
Concept Design, Retail Design, Architectural Rendering, Interiors, Photorealistic Images, Print Design, Graphic Design, Content Creation, Graphic Installation